The publishing industry can seem terrifying, especially when you are looking in from the outside. Even more so when you are in the middle of filling out applications, taking interviews, receiving rejections and still trying to maintain the confidence to 'sell yourself' while battling impostor syndrome.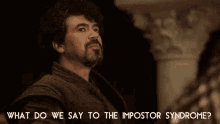 We've all been there and know how challenging and disheartening the entire process can be. So, we at MVP, put our heads together and came up with our TOP FIVE TIPS for anyone trying to find their way into the world of publishing.
---
1. FOLLOW PUBLISHING PROFESSIONALS ON SOCIAL MEDIA
Following those currently doing the role you wish you were doing can be motivating, but also truly insightful. For example, if you are following marketing professionals, you might get a peek at some of the campaigns they have been working on and pick up a few tips and tricks.
(p.s. another benefit of following them is that you may even come across news of a vacancy on their team via their account)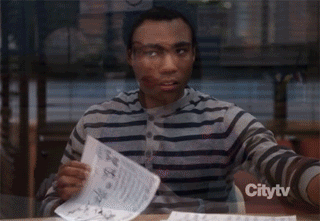 ---
2. BUILD SOME FORM OF 'MARKET AWARENESS'
That phrase can sound terrifying, but don't panic! This does not mean you have to do hours of extensive research. Even just keeping an eye on rising trends and bestselling titles (in children's fiction, or adult non-fiction, or wherever else your interests lie) and acquisitions announcements that are being shared. Or, making note of an exceptional PR and marketing campaign that caught your eye and what you think it did well/could've done better. All this can be extremely helpful for when you finally get that interview. Interviewers love to see that you are genuinely interested in the world of publishing!
---
3. PUT YOURSELF OUT THERE, NETWORK AND ASK QUESTIONS
Networking can seem incredibly daunting, especially if you are an introvert, but it's often not as bad as it seems. Don't be afraid to put yourself out there and ask for advice and tips from people in the field you are interested in — publishing professionals are often more than happy to answer questions, if approached politely and respectfully. (Note: look out for any info they've put out on how to contact them: some have email addresses in their bio, others may have their DMs open with a previous tweet/post saying they are open to questions – be considerate and polite.)
Some publishing professionals have even recently taken to a new app called Clubhouse to host 'get into publishing' talks and discussions — look out for these as they can be incredibly insightful, and a great opportunity to ask questions in an informal and welcoming forum. And there are several resources in several different forms e.g. the newly launched Main Characters' podcast and Eleanor Rose's Youtube channel that has a bunch of gems.
---
4. KNOW THE PERSON/COMPANY INTERVIEWING YOU
This doesn't necessarily mean stalk your interviewers (this isn't Netflix's YOU), but it could help to take a look at the publisher's social media and familiarise yourself with their lists. Pick one or two books or prominent authors to research into a bit further, and find a way to incorporate them into an answer for a potential interview question. Look up the person interviewing you on LinkedIn, or see if you can find any articles on their work/find out a bit more about their specific role (e.g. for editorial, this might involve trying to find any news on recent acquisitions they may have been involved in).
---
5. MAKE USE OF EXISTING GROUPS AND ORGANISATIONS
Now, more than ever, there are incredible resources and organisations available online helping to encourage and ride non-publishing professionals who are trying to get into the industry. Make sure to join and follow and make the most of as MANY of these as you can! Here are a few to get you started:
Most publishers have separate social media accounts where they post current vacancies, so make sure to check those out. Follow the employee network accounts, like Hachette's THRIVE or and Harper Collins's ELEVATE — these networks are often working overtime to try to make the industry more accessible and transparent. Follow the #WorkinPublishing hashtag. Look into schemes, traineeships and work experience opportunities. (Note: things might be a little quiet on this end as people and companies continue to social distance and work from home for the foreseeable.)
---
BONUS TIP: STAY POSITIVE!
We know it can be disheartening to receive rejection after rejection, especially when you are still trying to get your foot in the door (trust us, we've been there and it is not fun). But please try to stay positive!
Whenever you feel defeated, remind yourself why you want to join the industry and what you hope to achieve. Many of us who are joining the industry, or have recently joined, are trying to drive change and amplify underrepresented voices and stories — remind yourself of this too, and remind yourself that publishing needs you just as much as you want it. Once you've reminded yourself of that, take a break, mope for a bit if you need to (chocolate always helps) and then get back to work. You've got this.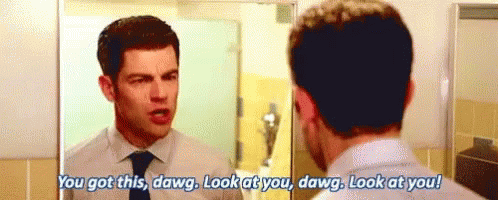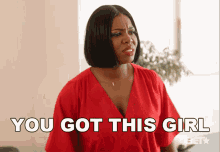 *note the two gifs, because we extra believe in you!